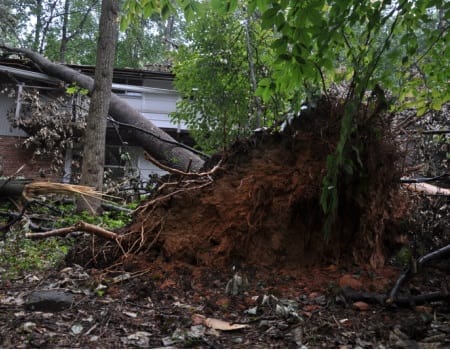 At Ed's Tree Service we take pride in getting the job done right. We've seen it all, from large scale emergency projects where trees have fallen due to a storm, to smaller projects where customers simply want to improve the look of their lawn with a bit of tree trimming.
Tree Removal– Whether your tree is dead and you just can't wait to get it out, or you have a tree that's in the way of a new structure or simply blocks out the sunlight, we can help.
Stump Removal– Stump removal can be a tricky job and extremely difficult without the right tools and experience. Our team uses stump grinders to remove even your most pesky large stumps. We grind the rootball down the below the surface and when we're done you'll be left with a nice flat area that can be used however you want.
Tree Pruning and Trimming– One of the easiest ways to improve your curb appeal is to trim up your trees. Often trees have dead or dying limbs which can ruin the look of your tree and eventually damage its health. By trimming your trees properly you can make your yard look more manicured and cared for while also improving the health of your trees.
Emergency Tree Removal– Emergencies happen when you least expect them and when a tree falls on your home or other property, it can be extremely stressful. We are experienced in emergency tree removals and we can even help with the insurance company so you can get back to normal as soon as possible.
Our professional tree experts are fully licensed and insured. Each member of our team strives to help you achieve your dream lawn by beautifying your existing trees or removing others to make room for new plants, structures, or green space.
---
Ed's Tree Service has been serving Maryland residents for decades with all their tree trimming, tree removal, and stump removal needs. We're proud to have served thousands of customers throughout Maryland in areas like Bethesda, Beltsville, Rockville, and Chevy Chase to name a few.