Providing Expert Tree Trimming and Pruning
Tree trimming and tree pruning is essential for the health and beauty of your trees and for your personal safety. If you have ever thought about how your home would look after watching one of those home makeover shows, just wait till you see the difference our tree care services can make!
The Benefits of Pruning and Trimming Your Trees:
Remove dead branches
Keep limbs from damaging roofs and gutters
Prevent crowding and rubbing branches
Reduce safety hazards
Increase light and air penetration
When trees are pruned properly, it helps to prevent damages to property or bodily injury and increases airflow which will lessen the possibility of storm damage.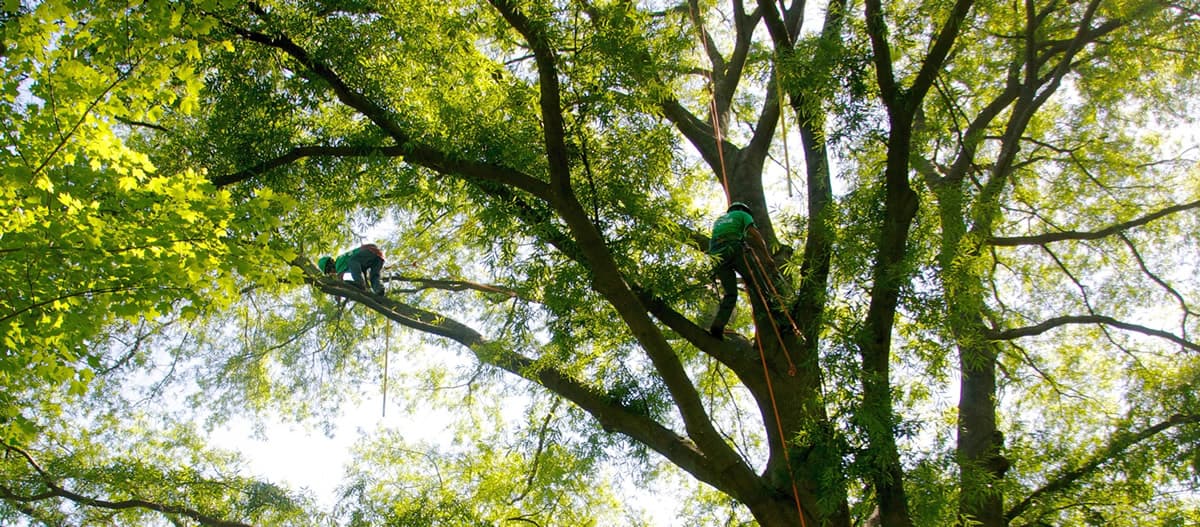 Our Tree Trimming and Pruning Services Include:
Crown cleaning: Removing dead, dying, diseased, crowded, weakly attached, or sickly branches from the crown of the tree.
Crown thinning: Selectively removing branches to improve light penetration and air-flow throughout the crown. Thinning reduces wind resistance and helps prevent storm damage to your trees.
Crown raising or elevating: Removing the lower branches from a tree can provide better clearance for roofs, gutters, buildings, vehicles, walkways, and improve visibility. Elevating the tree crown also increases the amount of light that filters through to your lawns and walkways below.
Crown clearing: Eliminating branches that interfere with wires, gutters, roofs, chimneys, windows, decks, or play areas is important to the health of the tree and to the safety and security of your family and property. Limbs that obstruct walkways and streets can also be a public safety issue in addition to annoying the neighbors.
Crown reduction: Reducing the size of the tree and reshaping the crown is an important tree health and safety issue when a tree suffers storm damage.
Wound assessment: We DO NOT dress wounds on trees. Current research shows that dressings seal in moisture and prevent healing. It's a myth that dressings accelerate wound closure, protect against insects and disease, or reduce decay. Allow your trees to heal themselves, naturally.
Do your trees need trimming and pruning?