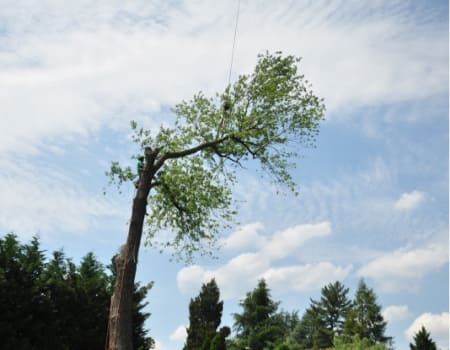 One of the quickest and most dramatic transformations you can make in curb appeal involves your trees. Whether you have a dead tree, a tree that's too large, a tree that needs trimming, or even just an old stump it can be a major eyesore on your property and distract from any other landscaping improvements you've made. If you're ready for a change that can drastically improve the look of your yard, call the experts at Ed's Tree Service for your free estimate today.
With 284 reviews and an A rating on Angie's List, we're confident that we can help you achieve your lawn goals with tree trimming, tree removal, and stump removal.
"The work was fantastic and the crew extremely professional and through. They finished all that work in 30-45 minutes which included grinding the stumps and clean up. I highly recommend this company even though they weren't the lowest estimate I received."
To schedule a free estimate from Ed's Tree Service for Maryland tree service call 301-937-6269 or click here.