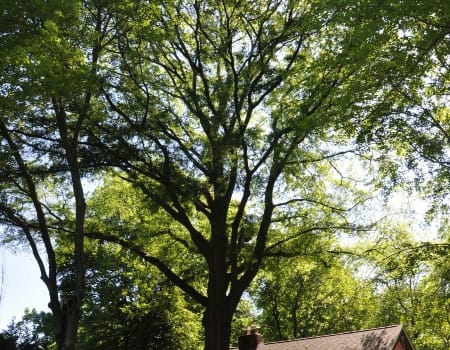 It's the time of year again where we start spending more time outside with family and friends. Unfortunately for many, you may also start to notice trees that are a bit of an eyesore and can ruin the look of your yard. If you're in need of tree removal so you can truly enjoy your yard this spring and summer, give the experts at Ed's Tree Service a call.
Your tree is dead
Your tree is in the way
You'd like more light and airflow in your yard
You no longer want the tree
Our team is fully licensed and insured so you know the job will get done right and safely. We've been helping customers in and around Bethesda for decades with all their tree removal, stump removal, and tree trimming needs. Our tree experts have handled both large and small-scale jobs and are prepared to take on your wish list. We offer free estimates of work before we get started so you know what to expect.
Read a review from a recent customer:
"From the initial estimate with the Ed's Tree Service Representative to the finished product, I am a very satisfied customer. The crew from Ed's Tree Service were efficient and effective! The work was done in such a fashion that the sunlight gets to my lawn, the front area of my property is open and bright, and I the trees were effectively trimmed to minimize any contact with my roof or the home of my neighbor's home. Well worth the cost of the job. I Love Their Work!"