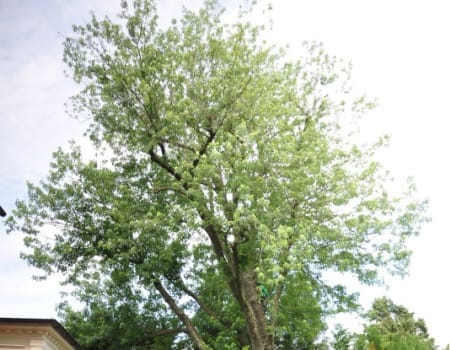 Many people are unaware of the benefits of tree trimming and pruning, but it can be an essential part of your tree's health and improve the look of your lawn all at once. If you have a tree or two that could benefit from a cleanup, give us a call and we'll help give your trees a shape up.
Improve the health of your tree– If you have dead and dying branches in your tree, it can actually harm the health of your tree. Removing these branches can help your tree breathe and prevent the rubbing of branches.
Boost your curb appeal– A tree with dead branches or a tree that hasn't been well kept can ruin the look of your yard. By removing dead branches and reshaping your tree through a trim, you can improve the overall look of your lawn and have the yard your neighbors will be jealous of.
Reduce safety hazards– Just as dead and dying branches can be unsightly, they can also pose a safety risk to your home. Dead branches can fall at any time and damage anything below. It's best to have these removed before they have a chance to cause any damage.
Our team of experts is fully licensed and insured. We specialize in tree removal, stump removal, and tree pruning. We off free estimates and can spot things that the untrained eye might not see. We'll remove branches you don't want and can make recommendations if there are other troubling branches that need a quick trim. Our goal is to help your achieve the yard of your dreams and make sure your trees are beautiful and healthy.
---
Beltsville, MD is located in northern Prince George County and was named after local landowner Truman Beltsville.