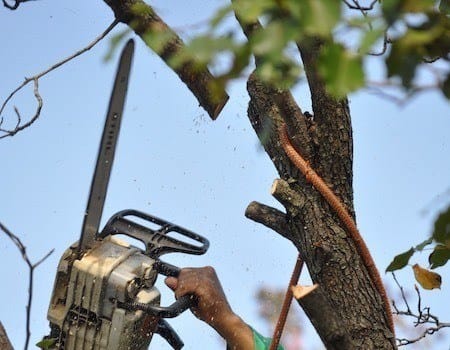 Tree removal can seem like a daunting process and many people don't know where to start when it comes to choosing a tree removal company. When you're thinking about tree removal in Hyattsville, MD, it's important to turn to a professional tree removal company that can ensure your satisfaction and safety throughout the process.
The experts at Ed's Tree Service are highly qualified professionals who know how to evaluate your specific situation, advise you on next steps, and efficiently remove unwanted or dangerous trees.
Trees are getting in the way of your home or surrounding structures
Trees appear to be dead and may cause damage if they were to fall
Trees have grown larger than expected and no longer fit in the area they are located
Trees and their roots have grown into sidewalks or foundations threatening their stability
Trees are no longer wanted and have become an inconvenience
Unsure of how to spot an unsafe tree? Click here for more information.
Important Information To Know When Searching For 'A Tree Removal Company Near Me'
It's important to find out if the tree removal company in Hyattsville is licensed and insured to help guarantee your safety as well as avoid any mishaps that come with inexperience. Our team is licensed and insured with over 30 years of experience in tree removal and care.
Additionally, a proper understanding of ethical arbor care requires extensive education. Our team has a vast knowledge and understanding of appropriate tree care. We make sure to address our client's needs while protecting the health of the trees on their property.
We take the time to give our customers a free quote and evaluate their needs to ensure excellent customer service and complete satisfaction.
---
The city of Hyattsville, MD is home to just under 18,000 residents according to the 2010 U.S. Census. This small city can be split into six subdivisions that are all located within a 3-mile area.