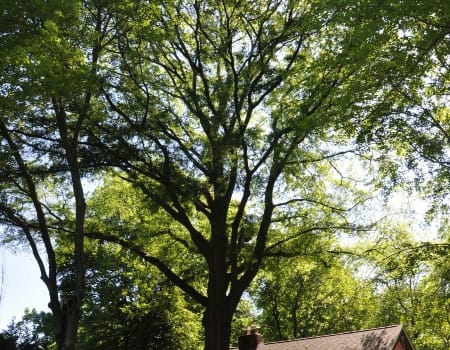 This time of year, people often look to see how they can improve themselves, their homes, and their lives. This year make a resolution to take better care of your home, starting with proper tree care such as tree trimming.
You may not realize it, but proper tree care can boost your home's value, appeal, and safety all at once. Unkept trees can be unsightly and dangerous. By taking proper care of your trees with tree trimming and pruning, you can:
Remove dead branches– By removing dead branches, you cut down on the risk of limbs falling and damaging what's below.
Reduce safety hazards– Your tree is safer when healthy. By properly trimming and pruning your trees, you can increase their life expectancy and health, making your yard safer.
Increase light and air penetration– Your tree can get overgrown, causing your yard to be dark and limiting the ability for air to flow through. By removing unneeded branches, you can improve the light in your yard as well as the flow of air, making it safer during windstorms.
Prevent limbs from damaging your home– You may have a few pesky branches that rub your roof, gutters, or even power lines. Remove those branches before they cause an even larger issue to your home.
Prevent crowded branches– Just as trees can get overgrown, sometimes the branches will crowd and even rub against one another, causing damage to your tree. By removing these crowded branches, you can improve the overall health of your tree.
Tree trimming and pruning can be a dangerous job and should be handled by professionals who know what they're doing. The experts at Ed's Tree Service are fully licensed and insured and trained to get the job done properly. We even offer free estimates of work before we get started, so you know what to expect beforehand.
We'll assess your needs, explain the process, and remove unneeded branches from your trees to help improve your home's curb appeal and safety.
Call Ed's Tree Service today at 301-937-6269 or click here, to go over your Bethesda tree trimming needs and get a free estimate of the work.
---
Bethesda, MD, is home to just under 65,000 residents and is located northwest of the United States Capitol, Washington, D.C.