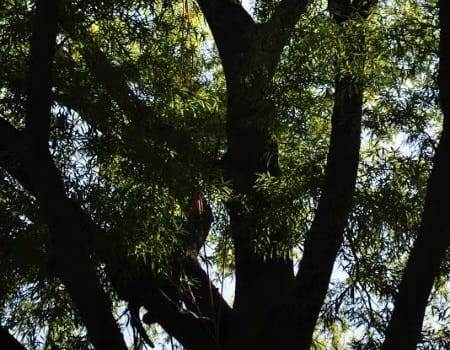 If you have trees that need some sprucing up, it may be time to have them professionally trimmed. As trees grow, they can change and require trimming due to their size, damage, or perhaps to look more uniform on your lawn. Whether you think your trees need a trim or not, it's best to refer to the experts at Ed's Tree Service who can assess your needs and even provide a free estimate.
You have dead branches– Dead branches can fall at any time. It's best to remove them before they cause damage.
You want to avoid damage to your home– Dead branches aren't the only way your trees can cause damage to your home. Trees can get overgrown and rub against your roof, siding, or gutters. If you notice your tree is growing too close to your home, it's time for a trim.
Your trees branches are crowded or rubbing– Occasionally, trees will become overcrowded in their space and either rub against other trees or its own branches will begin to rub against one another. This can cause damage to your tree's health and become a safety issue over time.
You want your yard to feel light and airy– If you're looking to give your yard more natural light without removing your trees, a trim may be the perfect fix. By trimming your tree, you can improve its health by removing dead or dying branches and allowing more light to enter your yard.
You want to improve your curb appeal– Your trees may simply need a trim to improve their appearance and make them look more uniform on your property. A simple trim could make the outside of your home that much more appealing.
Whether your tree trimming job is big or small, it's best to leave the work to the professionals. The experts at Ed's Tree Service are fully licensed and insured, and with decades of experience, we know how to get the job done safely and correctly. We offer free estimates of work and will explain our process to you, so you know what to expect.
---
Gaithersburg is located in Montgomery County, Maryland, and is considered a suburb of Washington, DC.