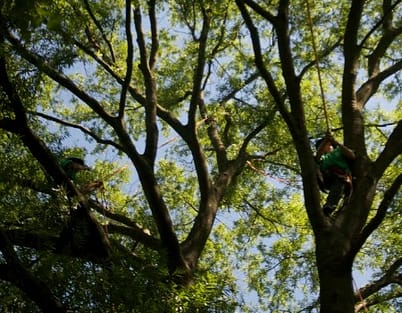 While you may not be thinking about mowing the lawn or gardening this time of year, you may have noticed your trees need to be trimmed up and pruned. The fall and winter months can be a great time to trim your trees and improve their health as well as the safety of your lawn. If you're on the fence about tree trimming in Adelphi, MD, you should know the benefits and how it can improve your property.
Trimming your trees can improve their curb appeal and make your yard look more cared for, but there are plenty of benefits besides beauty when it comes to tree trimming.
Tree trimming and pruning can:
Remove dead branches from your trees
Prevent limbs from damaging your roofs and gutters
Reduce safety hazards that loose limbs pose
Reduce the size of your crown to make it more proportionate to its space
Prevent branches from rubbing against one another and crowding
Increase the light in your yard as well as air penetration making your trees stronger in windstorms
Whether your trees need an immediate trim or not, it's best to look into a tree trimming service before it becomes an emergency. Tree trimming can be a dangerous job and should be handled by an experienced professional who can get the job done safely and correctly.
Ed's Tree Service has been assisting customers for decades with all their tree trimming and pruning needs. We can come to your property and give you a free estimate of the scope of the work and potential cost, so you know what to expect. We are also a fully licensed and insured business and greatly value our customers' satisfaction.
To get your free estimate of your tree trimming, call 301-937-6269 or reach out online.
---
According to the 2010 census Adelphi, MD is home to 15,086 people. Adelphi is located along the northwest branch of the Anacostia River.